Event Starts at 6:30 pm December, 17th 2020
Your support helps make The Branch Museum of Architecture and Design's educational and exhibition programs possible. It is also vital to the care and preservation of our historic home. Click here to find opportunities to invest your time and resources in The Branch. Thank you!
The 2020 Branch Holiday Celebration Auction is now LIVE!
Text your bids to (804) 658-6113.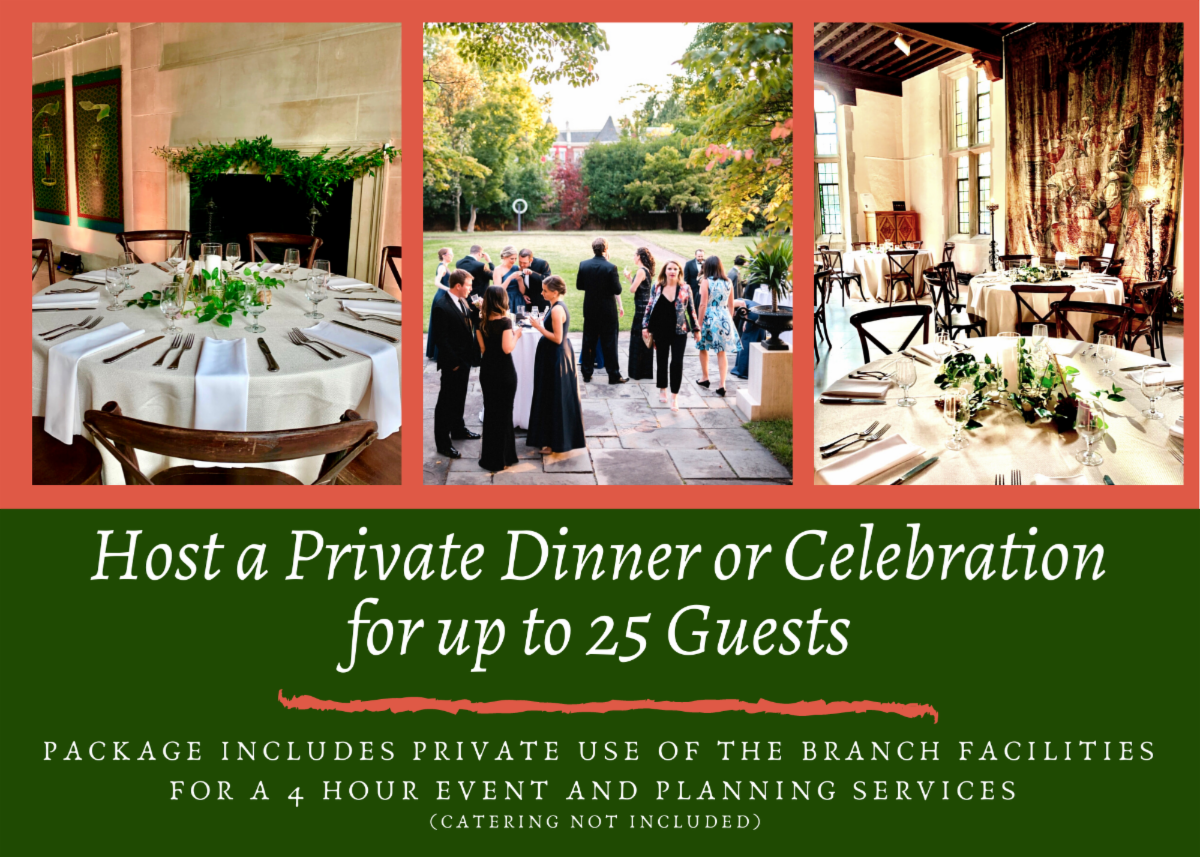 Host a private event at the Branch, and help support our programs and facilities! Here's your chance to bid on an exclusive private event for up to 25 guests to be held in the Branch's elegant Social Gallery and Courtyard. This package includes private use of the Branch facilities for a 4 hour event and professional planning services to help coordinate a sophisticated cocktail party, private dinner, anniversary, shower or any special occasion. Package value is $2,000.
Instructions for Bidding:
The starting bid is $500.
You can participate in the auction even if you are unable to attend the live broadcast.
Bid in $100 increments.
If you are the highest bidder, we will let you know via text.
We will send a text if you get outbid with the opportunity to counter.
We will provide auction updates throughout the live broadcast on December 17 and announce the winner at the end of the broadcast.
Please email events@branchmuseum.org with any questions.